---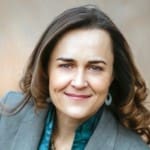 Leslie Hoffman is the principal and founder of LEH Consulting Group. She began her career as a journalist, covering a wide range of topics as a newspaper and Associated Press reporter. A tour in the Peace Corps in El Salvador planted the seeds of a community development career. Leslie joined the U.S. microfinance sector, serving in various leadership roles overseeing lending, portfolio quality and asset recovery, client service, communications, and strategic partnership development. Her consulting work focuses on capacity building and business strategy for nonprofits, Community Development Financial Institutions (CDFIs), community colleges, community-based networks, and small businesses. She is also a professional faculty member at the University of New Mexico's Anderson School of Management where she has taught courses in entrepreneurship and nonprofit management.

---
LEH serves a diverse national clientele through a network of consultants and contract professionals who bring their passion, expertise, and commitment to the LEH client community.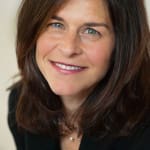 Julie Candelaria is a Denver-based consultant specializing in product management, marketing, program and project management, strategic planning, supply chain and contract management. She brings to LEH a passion for launching new programs and processes from strategy through to execution. Julie's expertise includes more than 20 years of experience in the telecom/broadband industry supporting commercial customers ranging from small business to enterprise. Julie's career also includes senior-level experience in community development, having led special projects and geographic market expansion for a leading U.S. microfinance organization and serving as lead consultant on business model analysis in the community college sector.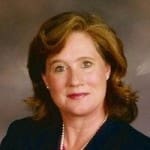 Barbara Eckblad, founder of The Eckblad Group, is a Midwest-based consultant serving community development financial institutions nationwide. From a clerical role in a bank credit department after college, Barbara went on to become a commercial credit analyst and then entrepreneur, building a commercial and residential real estate firm from start-up to $17 million in annual sales. She transitioned the firm to employee ownership so she could dedicate the second half of her career to community service work. That led her to the U.S. microfinance industry where she led the lending program for a statewide microlending organization in Wisconsin before launching her consulting practice. Barbara's core expertise is grounded is scaling loan programs, portfolio management and aligning staff, products, and systems.  She focuses on earned income strategies and establishing loan operations systems. Special attention is devoted to technical assistance deployment, and building collaborations with local and state governments, banks, small business agencies and funding agencies and individuals.
---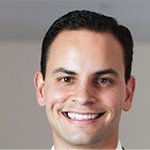 Ian Esquibel is an Albuquerque-based consultant who brings rich professional experience in the philanthropic and nonprofit sectors, specializing in community-based, cross-sector, and cross-functional facilitation and planning. A native New Mexican and graduate of Arizona State University, he went on to earn his MBA from the University of New Mexico with a concentration in nonprofit management to better support social service organizations. Prior to consulting, he served at the helm of the New Mexico Learning Alliance, an organization created to support dialogue on education issues at both the local and state levels by working in partnership with local community organizations and networks of education reformers. Ian began his career in early childhood education as a Head Start teacher and as an administrator of a large nonprofit focused on early childhood development. He went on to serve as a development associate for the Albuquerque Community Foundation and a program associate for the Center for Philanthropic Partnership. With more than 15 years of experience serving nonprofits, he enjoys working with leaders committed to social justice. Ian listens deeply through his consulting, coaching, facilitation, and mediation practices.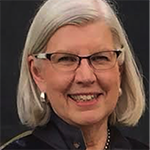 LaDonna Hopkins is an Albuquerque-based consultant specializing in executive coaching and consultation in the areas of nonprofit strategic planning, leadership development, board training, and fundraising. Her nonprofit career of more than 30 years includes positions as executive director, vice president, chief development officer, and a program director. She guided nationally recognized organizational growth, built and scaled annual giving campaigns and major gifts programs, led community problem-solving and planning efforts, coordinated grant-making activities, managed large volunteer operations, and oversaw organizational administration. In addition, she has an extensive resume of board-level service for social service, community service, educational, arts, and faith-based, nonprofits.
---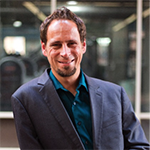 Zach Grafe is an Albuquerque-based consultant specializing in private equity, financial management, business planning, and data analysis. Zach has consulted with for-profit and nonprofit enterprises across the education, healthcare, financial services, and consumer products industries and works alongside managers to develop and implement financial and operational plans. He excels at building complex financial models; developing data tracking, analysis, and reporting capabilities; analyzing strategic investment and acquisition opportunities; and providing analytical support for external communications including business plans, grant applications, and publications. Zach has served as a contract CFO for multiple corporations and, prior to starting his own consulting firm, spent several years as an analyst in the venture capital industry.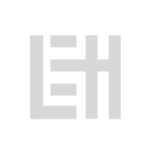 Stacy Zielinski is a Florida-based consultant with more than a decade of experience working with Community Development Financial Institutions. Her experience as a Senior Technical Assistance Provider and Loan Officer in microfinance has helped Stacy develop expertise in business plan development, underwriting, and post-loan business support services. In addition, she brings expertise in loan policy development and integration as well as utilization of the SBA Community Advantage Program. Stacy began her career as an educator before being drawn to economic development through her entrepreneurial passions. Since 2008, Stacy and her husband have owned and operated independent and franchise retail and restaurant entities. They currently own four franchises in the Tampa area.
---